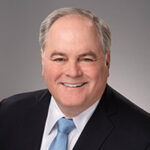 Kenneth Brandt,
President and Chief Executive Officer
Ken is President and Chief Executive Officer of the Group.  He joined the company in 2006 to create the new Direct division, recruiting a number of experienced professionals and bringing a number of new customer relationships to the group. He was then President of the Americas, which includes US Broker, US Custom, Canada, Bermuda, Latin America and the Caribbean teams.

Ken started his reinsurance career at Employers Reinsurance Corporation (subsequently GE Insurance Solutions) in 1993 as a facultative underwriter. He held a number of management positions in the US and Germany, and was President of the Americas & Asia Pacific Division prior to joining TransRe.

Paul Bonny,
Executive Vice Chairman
Paul is Executive Vice Chairman. Prior to this, Paul was Co-President of the Europe and Asia Pacific Business Unit, which includes the London Market, Continental Europe, Middle East, Asia, Australia and Africa regions.
He joined the company in 1982 as an underwriter and held various management positions, including as head of the London facultative team and as head of European Operations.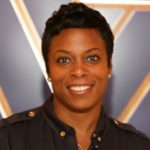 Donna Byron,
Human Resources
Donna currently serves as the Senior Vice President, Head of Human Resources, leading human capital initiatives for the domestic and international operations of TransRe.
Prior to joining TransRe in 2003, Donna spent 11 years at AIG where she held several progressively responsible HR roles supporting various operating groups. Donna holds a B.S. degree in Business Administration from Brooklyn College.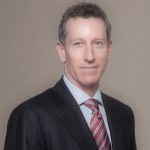 Kenneth Apfel,
Chief Actuary
Ken is the Chief Actuary, a role he has held since joining TransRe in 2004. Prior to this, Ken spent 23 years with AIG. He started in the actuarial department where he held a number of roles of increasing responsibility before spending eight years as Senior Vice President of AIG Reinsurance Advisors, Inc.
Ken is a Fellow of the Casualty Actuarial Society, a member of the American Academy of Actuaries and holds a bachelor's degree in Mathematics from the State University of New York at Binghamton.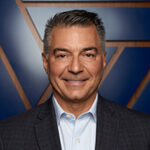 George Di Martino,
Chief Information Officer
George is the Group's Chief Information Officer. He joined in 1995 as the Treaty Systems Manager, and is the principal architect of the Group's integrated reinsurance operating system, TIRS. Serving in his current role since 2002, George is responsible for the worldwide information and management reporting systems.
George holds a Bachelor's degree in Computer Science from St. Peter's University in New Jersey.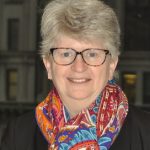 Beth Levene,
Chief Claims Officer
Beth is the Group's Chief Claims Officer. She joined TransRe in 1998 after holding claims positions at GEICO, Members Insurance Company and CNA.

Matt Mahoney,
Chief Financial Officer
Matt is the Group's Chief Financial Officer. He joined TransRe as Vice President of Corporate Accounting in 2008 when he assumed positions of increasing responsibility within the Finance team, most recently as Deputy CFO and Controller.
Prior to joining TransRe, Matt spent eight years at PricewaterhouseCoopers, LLP.

Greg Richardson,
Chief Risk & Strategy Officer
Greg joined TransRe as Chief Risk Officer early in 2014, and he is responsible for the ongoing development of the Group's Enterprise Risk Management framework and culture. In addition, he is responsible for the development of TransRe's corporate strategy, business planning, and the liaison to the rating agencies. He has over 20 years' industry experience, including roles in strategic planning, as Head of Property and Marine for a US reinsurer, and as Chief Underwriting Officer for a Bermuda reinsurer.
Greg holds a B.S. in Mathematics from Purdue University, an MBA in Finance from the University of Chicago, and was a Marshall Scholar at Oxford University in the United Kingdom.
Ken Yapp,
General Counsel
Ken is the Group's General Counsel. In his role, Ken manages TransRe's Legal function and oversees all legal matters, including transactional, regulatory and compliance.

Prior to joining TransRe in 2009, Ken was an associate at Fried, Frank, Harris, Shriver & Jacobson, LLP. Ken holds a B.A. in Economics from the University of California, Berkeley, and a J.D. from New York University School of Law.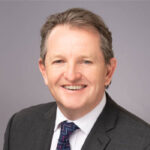 James Whitelaw,
Chief Marketing Officer
James joined TransRe in 2006 as the marketing leader for the U.S. after holding various positions at both GE Capital and Jardine Matheson, which included roles as a country manager, e-business leader, corporate financier and marketing leader.
James holds a Degree in Law with Honours, and a Diploma in Legal Practice, both from the University of Edinburgh, and has been admitted to practice in Scotland and Hong Kong.